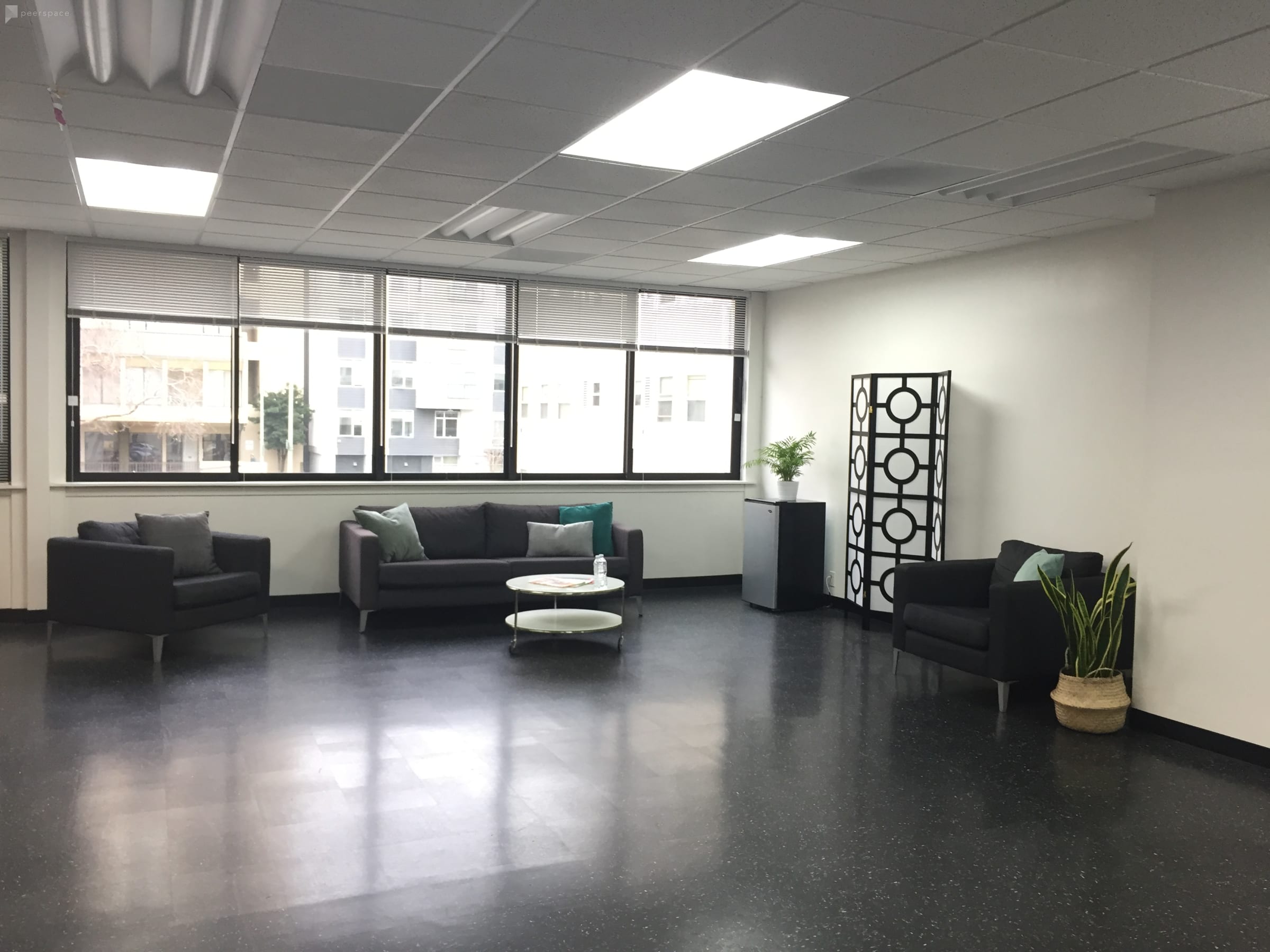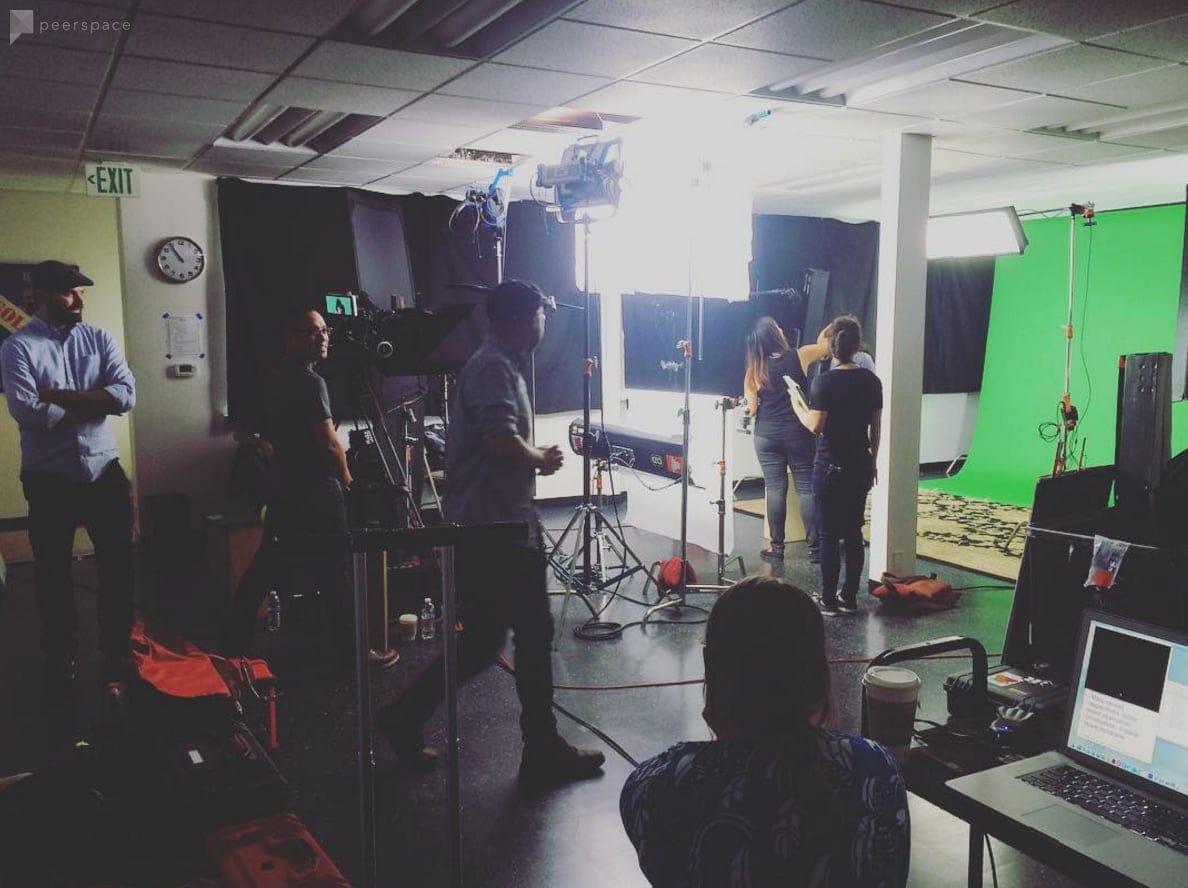 Studio Rentals
Our versatile studio is perfect for meetings, screenings,
events, and small-scale productions.
The 930 square foot studio is part of a larger office, separated by two glass doors. People may be present in the main office but they will not be in the studio during your rental. Someone will be on site to assist you with entry to the space and any questions that you may have. The windows are double-pane glass to reduce noise, and black-out curtains can be supplied upon request. The tiled ceiling is 8.5 feet tall, and the room's large white walls are perfect for projecting a movie or presentation.
Located a short walk from Lake Merritt and Snow Park, we are in the heart of downtown Oakland—close to transportation, stores, bars, and dining. 19th Street BART is just three blocks away. The space typically has a couple of older sofas and tables that can be removed if requested. Its linoleum floors make moving anything around a breeze and are easy to clean if necessary. There are two bathrooms adjacent to the studio.
Watch a selection of videos that were shot in the studio.
Interested in booking the studio?
Let's talk!